Who Am I?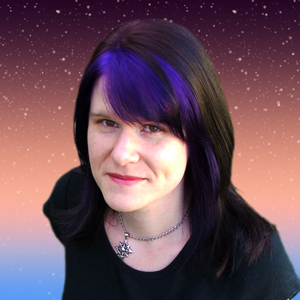 Hello!
My name is Rin and I run 4 Cat Moon.
Mission
My goal is to help people do their jobs well.
You may be looking to create an entire media package for both print and web or maybe you just need help formatting your written copy. Regardless of the scope of your project, I want to help you make it as polished as possible.
Experience
I've been performing technical writing of some sort or another for nearly 20 years.
My writing experience includes:
Style guides
Training manuals, activities, and test materials
Desk-level guidelines
System user guides
Templates and forms
Process maps
Presentations
Proposals
Web design and development are recent additions to my repetoire, and I find myself enjoying them immensely. Additionally, I employ graphic elements in my text layouts
My experience in web, graphic, and lay out work includes:
HTML5
CSS
Javascript
PHP
Dreamweaver
Photoshop
InDesign
Additionally, I have a background in auditing and adult education (workplace training).
I have an A.A. in Technical Communications and am pursuing certification in web development.
All together, my experience has given me a keen eye for consistency and a drive for quality. I am passionate about clarity in communication and simplicity in process.
Meet the Cats
Are there really four cats behind 4 Cat Moon?
Yes, there really are four cats. And it is amazing how much space in a bed four cats can conspire to hog.
Osiris

Resident fat cat. Responsible for waking me up in the morning and reminding me to go to bed. He has also taken it upon himself to announce meal times - usually 30 minutes early.

Isis

The baby of the house; she demands to be cradled. I had to invest in a sling so I could hold her and still have both hands free.

Hermes

My shadow in a tuxedo. He is the reason every lump on the bed must be inspected prior to flopping down; he spends all day burrowed under the covers when he isn't following me around.

Artemis

Now you see her... no, actually you don't. Classic beauty but very reclusive. You know where she's been by following her shed fur. Her meow is tiny, but piercing. When she wants to receive attention, she is not shy about demanding it.